Our friends over at Same Art did this. It's pretty cool.
"The Eternity Dress is a performance by Olivier Saillard and Tilda Swinton
 which premiered on Novembre 20th, 2013, in the amphitheater of L'École nationale des Beaux-Arts de Paris
 in the framework of the Festival d'Automne à Paris

."
"Prospect is the coming-of-age story of a teenage girl on a toxic alien planet. She and her father hunt for precious materials, aiming to strike it rich. When the father is attacked by a roving bandit, the daughter must take control."
Above the wonderful father/daughter relationship and the great angle on the coming-of-age tale, the rich sound scape of alien animals shrieking in the forest is what lends this short all its credibility.
Prospect premiered at the 2014 SXSW Film Festival.
Stop-mo, thumbtacks and string. That's what Guillaume Blanchet's award-winning short needed to bring Elastika to life. And how! Elastika is not your typical grrrl.
She's young, dreamy and fearless, she drives cars way too fast, she's also a yamakasi. She likes adventure, fireworks and unrelenting seas.
"From the day I conceived her, I've been a worried father," says Guillaume. "And a proud one too."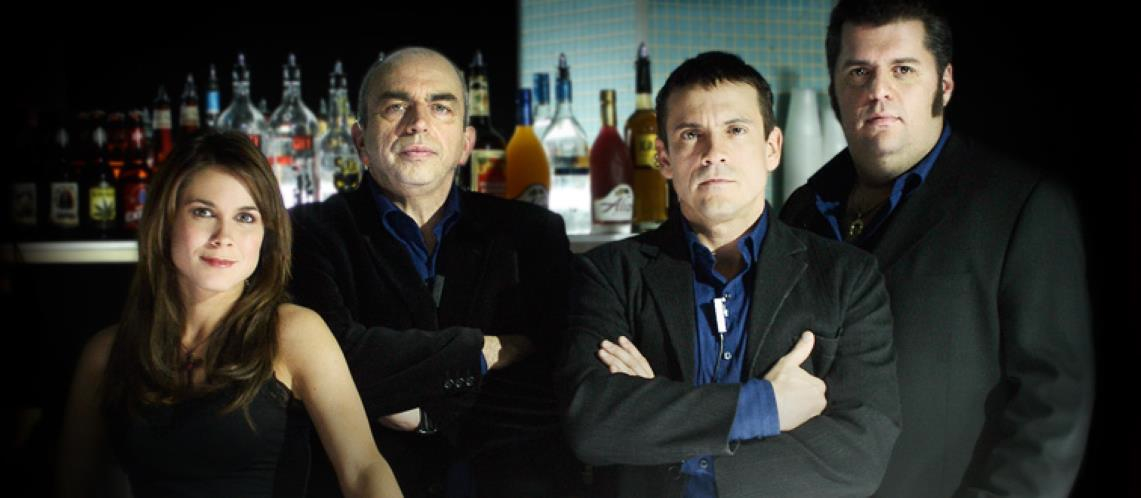 Minuit le soir was a serial drama that, in its short 3-season run, garnered 17 Gémeaux awards.
Now, Jim Donovan and producer Zone 3 want to bring the character-driven Quebec television show to the English-speaking world.
The successful, and at times quite dark, series was co-written by its star, Claude Legault, and revolves around the lives of three bouncers at an upscale downtown bar.